Dubai has a very buoyant environment for businesses to flourish. It is an attractive destination for entrepreneurs and investors worldwide. Dubai's government policies, tax incentives, and robust infrastructure make it a conducive environment for business growth and innovation. The Gulf region is developing to newer heights and Dubai is one of the major contributors to this. In the past two decades, Dubai has taken huge strides in the economic sector with businesses from around the world flowing in. It is for this same reason that today Dubai is a popular business as well as a tourist destination. The business-friendly environment, excellent infrastructure, popular government schemes, and further scope for development give businesses a chance to find growth avenues here. Investors and entrepreneurs have started setting up more businesses here.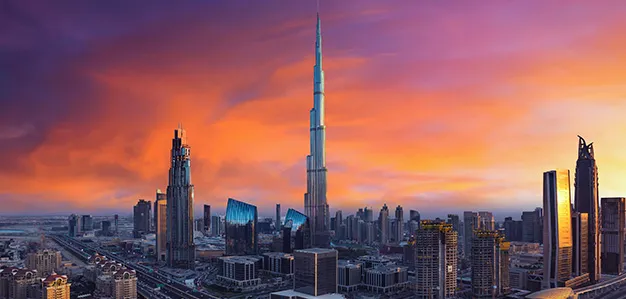 Here are several reasons that make Dubai an excellent choice for starting a new business
Economy
Dubai has a robust and thriving economy. Over the past many years government has invested in diverse sectors that has seen a rise in economic growth all around. Sectors like finance, real estate, tourism, logistics, export and import, healthcare, and technology have seen consistent growth. There are many foreign companies who are looking not just to start a business here but also to convert Dubai office as their business hub.
Location
Geographically Dubai is located at the heart of the entire world that is promising for any business. Dubai is connected easily to rest of Asia, Europe, Africa and the Pacific too. Thus, it has become a gateway to the business world. It is well connected to major seaports and airports too making trading and import-export easier.
Infrastructure
The local infrastructure in Dubai is one of the best in the world. Over the past two decades, the government has been making rampant efforts to build better roads, highways, bridges, and high rises that provide all the necessary infrastructure that can support a business. Businesses have picked up pace and excellent infrastructure only boosts the development opportunities of the business.
Business environment
The business environment in Dubai is extremely lucrative. Government schemes, freebies, tax benefits and other new policies that are announced from time to time encourage business to perform well, make new alliances and partnerships and add to the growth of the economy. The tax benefits, free trade zones etc provide much needed support for businesses here.
Diversity
Dubai is now a world city. World comes to Dubai not just as tourists but also as residents and workers looking for new opportunities. The population mix in Dubai consists of people from around the world and all walks of life. The diversity of workforce means that an employer gets diverse talents to work with. The right person for the right job help businesses achieve more and help in their growth.
Innovation and Technology
The new Dubai is driven by technology and supported by innovation and research. New startups and businesses are mostly technology oriented. Various startup companies have research and innovation in their business objective. They rely on innovations like Internet of Things, Artifical Intelligence etc. to bring support other businesses too. Moreover, Initiatives like the Dubai Future Accelerators and Dubai Internet City provide a supportive ecosystem for tech entrepreneurs.
FAQs
Frequently Asked Questions on Why Dubai
Choose your business need in Dubai or UAE to continue